Lunick Wedding Planner
Gironde et USA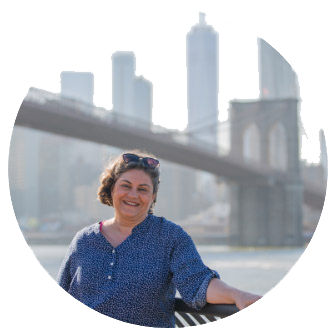 Before we organize your wedding together, a little presentation is in order !
I therefore introduce myself, Nicole, "young" quinca, mother of 2 grown children and a little girl, who are my reason for living. Originally from the Basque Country, I live on Lège Cap Ferret with my partner. I am passionate about the world of marriage and I want to make your day the one you've always dreamed of.
After having followed a great training at RDLM, I will offer you THE wedding in your image.
My other passion, the United States and New York, where I have the opportunity to visit regularly. Why New York? I can't tell you, when I'm there, I feel at home. And that's why I will organize your wedding with all the love I can.
I am told to be cheerful, a little "perched", cheerful. When I love I do everything I can to be successful, but when I don't…. I don't know how to pretend.
I like being surrounded by my family and my friends, cooking them good meals, putting myself in my bubble with a good book, strolling in the shelves of Tiffany on 5th ave, but especially the Cupcake of Magnolia Bakery ( how to resist it ? )

Organization of Secular Ceremony







13 Av. du Canal
33950 Lege Cap Ferret


13 Av. du Canal
33950 Lege Cap Ferret
For any questions or information, do not hesitate to contact us at
or by our form, rapid response guaranteed